Two new species of land mollusks on Sint Maarten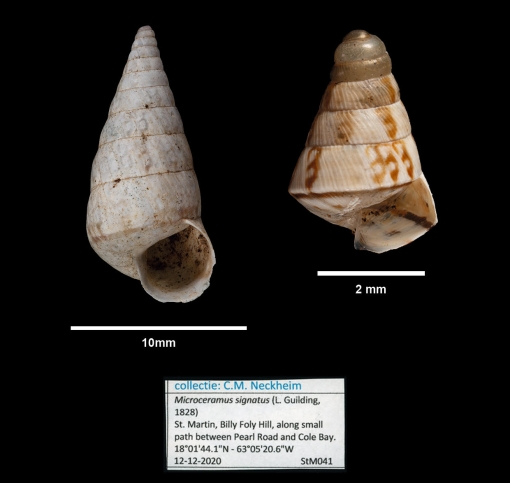 In follow-up of a species list of Sint Maarten, Anguilla and St. Barts published in 2020, the first author visited Sint Maarten for two weeks in December 2020. During this visit almost every day the distribution of land and freshwater snails could be investigated. Based on finds during this visit and new literature, additions to the species list are provided. Macroceramus signatus Guilding, 1828 and Tomostele musaecola (Morelet, 1860) were found for the first time on Sint Maarten. 
Bron
Neckheim, C.M & A. Hovestadt 2021. Nieuwe gegevens over de land- en zoetwatermollusken van Sint Maarten (Nederlandse Antillen). Spirula 428: 42-49.