Seven new butterfly species on Sint Eustatius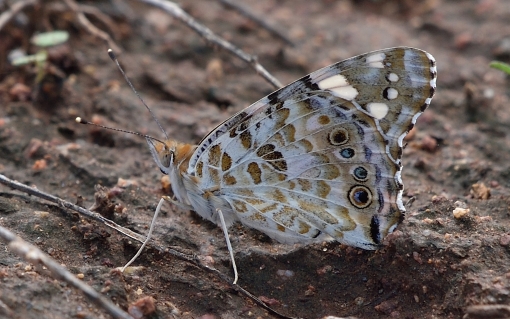 This is a result of a four-year study of the different butterfly species on St. Eustatius during the winter months in 2009-2012. This project provided new insight into the butterflies of the Caribbean Netherlands: St. Eustatius, Saba and St. Maarten. The three islands are home to 44 butterfly species, including seven new species found on St. Eustatius. These new species are:
Dryas iulia warneri
Anaea troglodyta minor (Florida leafwing)
Marpesia petreus (ruddy daggerwing)
Hypolimnas misippus (mimic)
Vanessa cardui (painted lady)
Anartia jatrophae (white peacock)
Papilio demoleus (lime swallowtail)
Bron
Debrot, A.O., Madden, H., Becking, L.E., Rojer, A. & Miller, J.Y. 2020. The butterflies of St. Eustatius with faunal comparisons among the adjacent islands of the Lesser Antilles. Caribbean Journal of Science 50(1): 91-106.
Dutch Caribbean Nature Alliance (DCNA), Hannah Madden, Caribbean Netherlands Science Institute (CNSI), Dolfi Debrot, Wageningen University & Research, 12 mei 2020. Zeven nieuwe vlindersoorten op de Caribische Bovenwindse Eilanden, Nature Today