New water beetle (Copelatus posticatus) found on Saba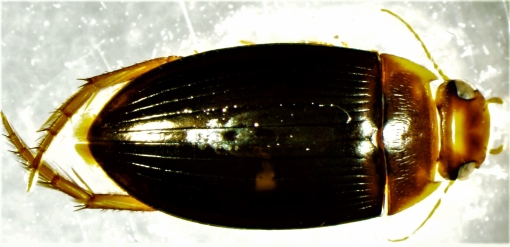 A small predatory beetle was found in a zooplankton sample taken in Lake Saba. This is the first sighting of Copelatus posticatus on Saba and thus a new species for the Caribbean Netherlands. It is a common species in the Caribbean.
Bron
Soesbergen, M. & Hakkaart, Q. 2021. De waterroofkever Copelatus posticatus op Saba gevonden (Coleoptera: Dytiscidae: Copelatinae). Entomologische Berichten 81(3): 114-116.