New subspecies of a non-marine mollusk found on Sint Maarten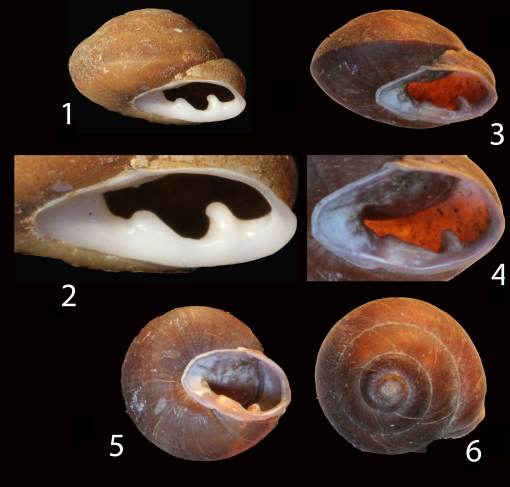 The non-marine malacofauna of St. Maarten is critically revised. Forty-seven terrestrial taxa and 7 freshwater taxa are accepted as being part of the non-marine malacofauna. The fauna is compared with the fauna of the much less known islands of Saint-Barthélemy and Anguilla. Pleurodonte guadeloupensis martinensis is described as a new subspecies, endemic for St. Maarten.
Bron
Hovestadt, A & C.M. Neckheim 2020. A critical checklist of the non-marine molluscs of St. Martin, with notes on the terrestrial malacofauna of Anguilla and Saint- Barthélemy, and the description of a new subspecies. Folia Conchyliologica 57: 1-38.