Four blood sucking insects new for the Dutch Caribbean Islands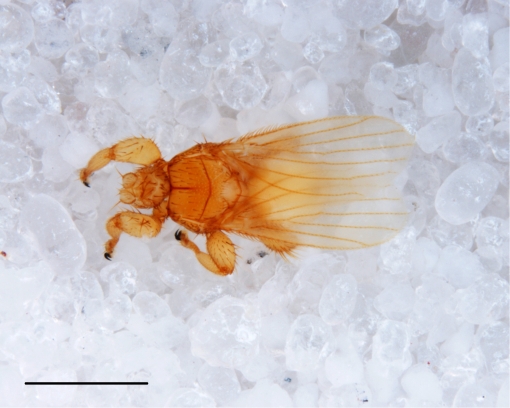 Recently published research identified four blood sucking insects on bats new for the Dutch Caribbean. One true bug (Hemiptera) and three batfly species (Diptera) where found as ectoparasites on bats. Two species were found on the host Artibeus jamaicensis (Jamaica Fruit-eating Bat), one on Molossus molossus (Mastiff Bat) and one on Brachyphylla cavernarum (Antillean Fruit-eating Bat). All four species are recorded from bats on Sint Eustatius and are new to the Dutch Caribbean.
Bron
Smit, J.T., Miller, J., 2019. Bat ectoparasites from Sint Eustatius, Lesser Antilles (Diptera: Hippoboscidae: Streblinae; Hemiptera: Polyctenidae). Journal of Parasitology. 105(1): 45-51.